CCI Primers #209M Shotshell Magnum Box of 1000
$74.99
Free shipping on orders over $500!
Satisfaction Guaranteed
No Hassle Refunds
Secure Payments
Description
CCI Primers #209M Shotshell Magnum Box of 1000 for sale  , CCI Primers are continuously tested and improved. As a result, today's CCI primers are more sensitive, easier to seat, and more compatible with progressive and automated loading equipment than ever before. They utilize modern non-corrosive and non-mercuric initiator mixes for the cleanest burn possible.
Each order is limited to no more than 25 pounds of Black Powder, and no more than 66 pounds each of Smokeless Powder, Primers, or Fuse. Smokeless Powder, Black Powder, Primers, and Fuses are considered hazardous materials, incur HazMat Charges, and can only ship ground freight within the continental U.S. Due to safety considerations and legal/regulatory reasons, Smokeless Powder, Black Powder, Primers, and Fuses cannot be returned.
CCI 209m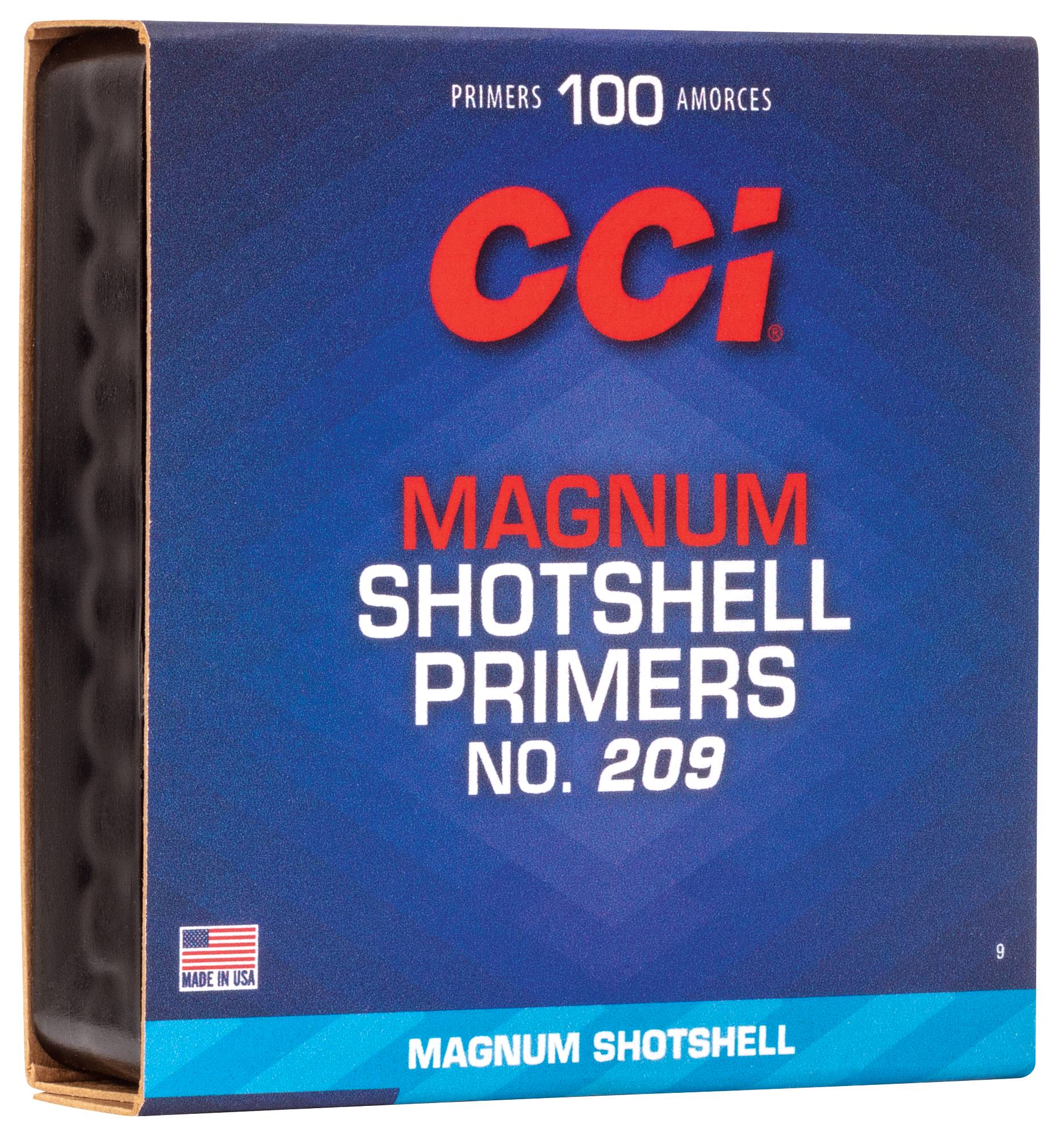 warning-icon WARNING: This product can expose you to Lead, which is known to the State of California to cause cancer and birth defects, or other reproductive harm. For more information go to – www.P65Warnings.ca.gov.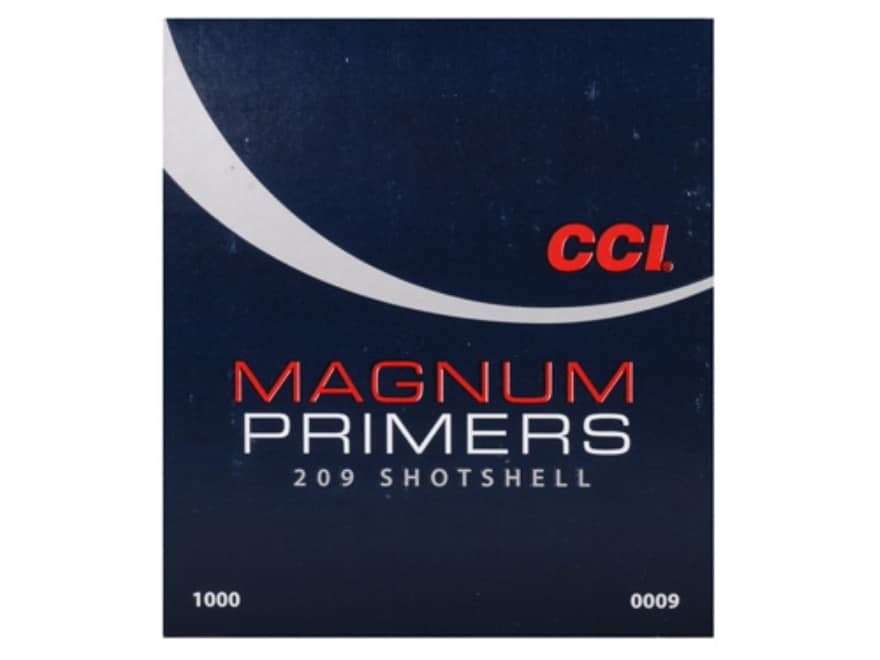 Specifications
Product Information
Quantity -1000 Piece
Primer Size -Shotshell Magnum
Delivery Information
Shipping Weight 3.150 Pounds
DOT-Regulated Yes
Carrier Restrictions
Must ship to the Contiguous US